50% off

(K12,500 only) Website promo
An SME's Affordable
website design offer
Get this premium website promo at K12,500 (usually K25,000 plus) and supercharge your your business' sales by getting more customers online.
*Limited spots available. Book Now!
00

Day

00

Hour

00

Minute

00

Second
What your business will get
You'll get a industry-premium services without breaking your budget with this website promo.  Here's what is included in your offer:
A responsive WordPress website that's mobile-friendly – adapting to any device.
WhatsApp Chat and a contact form for ease of contact with your clients.
A superior performing website built for maximum performance, from load speed to customer conversion.
Conversion Tracking: Your website will be installed with Google Analytics for tracking and reporting purposes.
Custom blog for your news and thought-leadership articles.
After sale support:  We shall provide FREE support for 90 days, even after providing a training kit for your staff.
Your premium website promo Features
Save K10,500 by getting these premium website features that usually cost K21,000.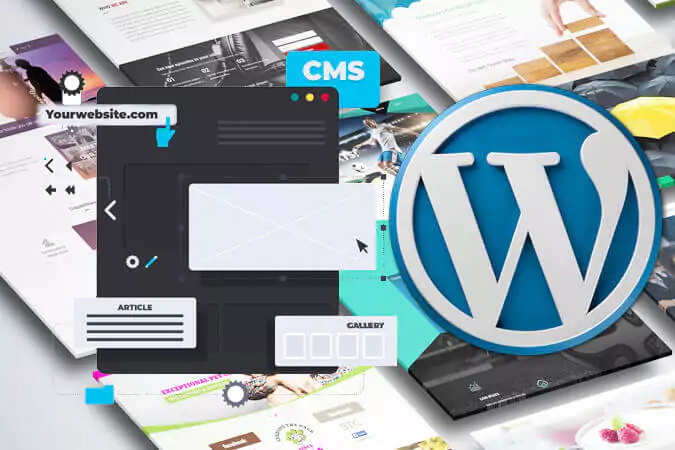 Your website starter-pack engineered for growth.
Give your business a boost with a dynamic website that gives you a competitive edge. As the most powerful content management system, WordPress gives you absolute control over your own content. Being blog ready, you'll be able to write articles with ease and drive traffic to your website as the authority in your industry. Add more pages and features at the click of a button. With our custom training kit, updating your own website will be a breeze.
Unlimited emails and a domain that matches your business.
Get your own customized domain name and unlimited personalized email accounts for your business for 1 year! With SSL certificates on our domains, you get to keep your personal information, and any other sensitive data safeguarded with encrypted connections. Our website promo is arguably the best offer on the market providing secure login for your staff.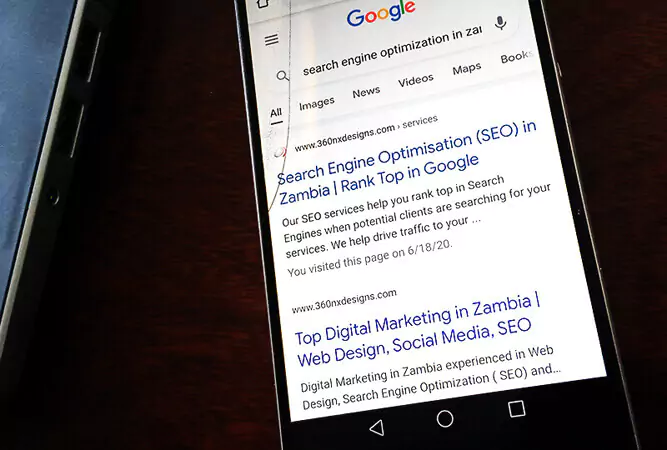 Search Engine Optimization
Your website optimized for search engine visibility.
Have your website indexed on search engines for customers to easily find you online. With our website promo, we shall have all the SEO groundwork implemented in readiness for ranking. That way, even with the least of traffic coming to your website, it will start appearing in search engines in the shortest period of time. With the right content mix, and a strategy in place, you'll be on your way in attracting more organic traffic to turn visitors into paying customer.
Some of our Web Design Projects
Since 2007, we've been creating memorable and impactful websites that do so much more for our clients. It's safe to say that we know our craft. But don't just take our word for it, have a look for yourself.
Frequently Asked Questions on our Website Promo
What is WordPress?
WordPress is the world's most popular content management system (CMS) powering about one-third of all websites online. This powerful site builder is extremely flexible through the use of its open source programming language (php). With it you can add nearly an endless list of plugins to modify the default settings of the CMS and scale your website.
What is Search Engine Optimization (SEO) and why is it important?
Search Engine Optimization or SEO is the process of improving your website to increase its visibility in search engines. Your business' visibility is important whenever people search for your products, services and information about you on Google, Microsoft Bing and other search engines. Optimizing your website improves the likelihood of people finding your website on search engines and clicking on the link.
What is web and email hosting?
Web hosting is a service companies provide that allows you to make your website visible and accessible. This is rented space on a provider's servers that ensures maximum speed, reliability and security for your website. Email hosting allows the management of email services by organizations and individuals. This facilitates sending and receiving emails under a custom domain rather than a generic one provided by email services such as Gmail or Yahoo.
What happens after one year of my Free web and email hosting?
After 1 year, the web and email hosting will need to be paid as this is a year's subscription. The domain name and email hosting renewal fee will be around 2,500 to K3,000 a year. This fee is affected by the dollar rate, the increase in size of each email account. We will send you an invoice a month before the subscription renewal date.
How long will it take to have my website up and running?
For an SME website with a few pages and basic features under this website promo, we estimate it takes only 3 to 4 weeks. This however, is dependent on a number of factors such as availability of your content and resources of your team members. The design work required is a also a determining factor.
What work is involved on my end?
Other than providing us with some content and answering our unique questions, nothing! If you have a logo and any write-ups, send it over and we take it from there. With the copy shared we can craft the needed content for your site. We provide a simple, headache-free process for our clients.
How is the payment process?
We've made the payment process simple. At the begin of the project, you'll be required to pay a 50% deposit (K5,250). The rest is paid after approval of the final design.
Is my deposit refundable?
Unfortunately not. Your deposit covers some of the costs needed to set you up and secures your spot in our queue. We often book projects several months ahead of time to ensure our clients get the proper amount of time and quality their project deserves. With this 50% website promo, we are getting quite a lot of requests. We often turn away clients for your reserved time slot- as such we take deposits as a sincere token of your commitment to having the project move forward.
Why this website promo is the best choice for your small business.
360nx Designs creates industry-premium beautiful fast loading websites. Our websites are engaging – designed to capture leads that help turn your visitors into customers. We believe that a website should be a business' number 1 marketing tool. For this reason, we put in our very best so that your website does an excellent job in marketing your business. A strategy-first is our approach to every website design – ensuring that your site is built for success. We've done this for a number of start-ups, non-profits and well-seasoned businesses. Check out some of these organizations we've worked with:
With this website promo, you'll get the exact premium standards we've applied to our 'big' clients' websites. We've made this offer specifically for SMEs to help you compete with the big guns without breaking your budget. You get to save K12,500! Respectfully, this is the best website promo on the market.
Ready to scale your business?
Let us help you get customers online and grow your business.
The fine print stuff…
This offer does not apply for e-commerce websites.
Multi-national organizations, other businesses larger than 20 employees do not qualify for this offer.
The free web and email hosting only applies for .com .org, .net domains and does not apply for .co.zm or any other.