Our Website Design and SEO Client Work bragging rights!

Dynamic, functional, fast-loading and visually appealing websites that are result-driven are what we create. With SEO at the helm of every website we design, visibility and impact is a huge priority for us. Since 2007, we've been creating memorable and impactful websites that do so much more for our clients. It's safe to say that we know our craft. But don't just take our word for it, have a look for yourself.
CLIENT
PORTFOLIO
*A select few of the website design and SEO client work we've done
The team at Avofin is changing the way Zambians handle finances – reaching even the most remote person. This startup hired us to create a simple to use, yet visually appealing website for their customers. One of our most recent client work, the Avofin website is one to fall in love with.
This wine business consultancy business based in the UK is connecting African Distributor with Italian wineries. The Vinpodium website has a minimalist design. The site showcases the business' service including their in-person live events.
The PremierCredit website was re-designed to compliment what the business had evolved into. This FinTech Startup not only gives loans, but now has an investment platform. The goal was to help bring awareness of their investment platform without disrupting their loan business that they were well known for. A very tasking project but one of our most loved client work!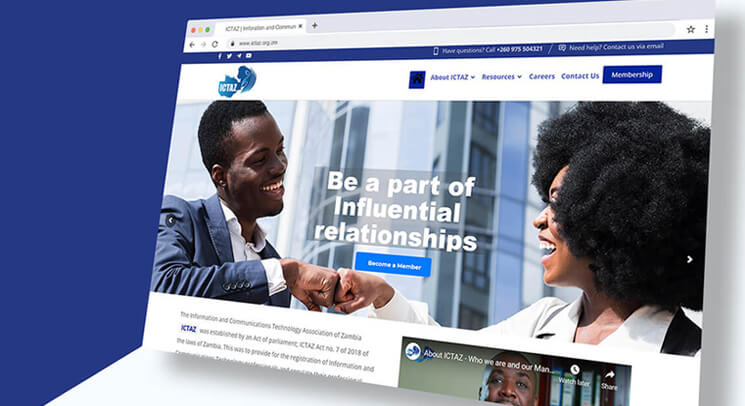 The Information and Communications Technology Association of Zambia (ICTAZ) provides all the necessary information for its members. Our assignment was to give their existing website a fresh look that was well structured and gave a professional look.
Mix boldness, fresh and 'killer visuals to die for' and you get the South African ecommerce store, The Hen Den. Having striking products, this lingerie and swimwear online store is a stunning website to look at. We were definitely privileged to add this to our client work portfolio.
ZACOMS is the online face for the college for medical professionals pursuing specialized studies. As one of our oldest partners, we continue to provide client work to ZACOMS – constantly improving their website. Get all the information on the college from this student depository site.
Buying Property in Zambia
Diaspora Connect's mission to help Zambians buy property in Zambia  exemplifies great content marketing. Clients have a plethora of information at their disposal, before making any purchase. Being a part of this client work and constantly improving their website is an honour for us.
Zambia gold is mandated to develop and formalize the gold sub sector. The business is working with artisanal gold miners, educating and help them with their business.
Feel free to contact us and
ask your question, its absolutely free.